Cowboys Trade for Pac-Man, Deny Rumor They Will Use 2008 1st Round Picks on Mario Brothers
(Dallas, TX) – In between Botox injections, Cowboys owner Jerry Jones denied vehemently the rumors that the Pac-Man Jones trade is a precursor to the selection of Mario and Luigi Smash with the 22nd and 28th picks in the upcoming NFL Draft.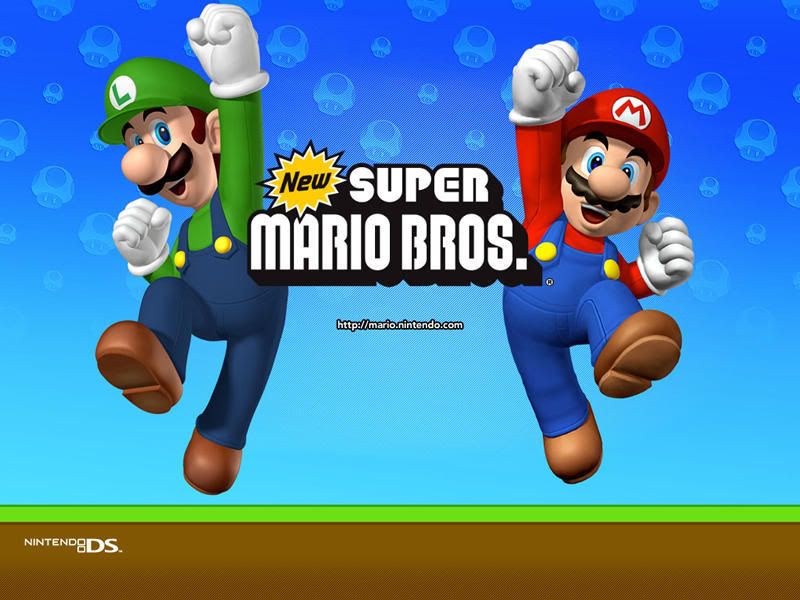 Ey, we make-a mean-a set-a linebackahs!
The Brickyard, acting on advice from Mel Kiper Jr, has now updated their mock draft for picks 22-32 to reflect these rumored discussions.
22. Dallas- Mario Smash, LB
23. Pittsburgh- Banjo Zooie, CB
24. Tennessee- Princess Toadstool, Cheerleader
25. Seattle- Link Swordsman, Quarterback/Gnome Slayer
26. Jacksonville- Mega Man, Wide Receiver
27. San Diego- Ninja Gaiden, ???
28. Dallas- Luigi Smash, LB
29. San Francisco- Samus Aran, Metrosexual/Alien/Punt Returner
30. Green Bay- Sub Zero, Running Back
31. New England- Waluigi Smash, Dirty Cheater
32. New York Giants- Donkey Kong, OT/Building Climber
We thank Mel for his assistance in this mock draft. $10 to anyone who submits a more accurate draft board.
(In case it isn't painfully obvious, the Brickyard is a PARODY news publication, so accounts and quotes are FICTIONAL. Mel Kiper didn't really help us with this, only our tortured childhood spent in front of a TV and Nintendo system. No one should construe this fake article as being fact. Additionally, any similarity between this and other publications is entirely coincidental. Don't sue. We don't have money anyway. Article by Koz.)
Comments