Cubs Find Inspiration to Win by Stripping Life-Sized Photo of Jim Hendry Naked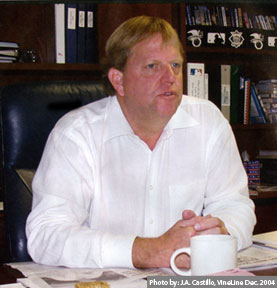 (Chicago, IL) – Riding an unparalleled wave of success, the Cubs enter Tuesday's game with the San Francisco Giants as winners of 16 of their last 20 games. Many in the media have attributed the recent success to things like trading embattled catcher Michael Barrett, or a Lou Piniella tirade. Others have suggested the combination of better luck in one-run games, timely hitting, consistent pitching, and the re-emergence of Carlos Zambrano as a true ace.
Little do any of them know, the true reason for the Cubs resurgence is much more logical: every time the team wins, they are allowed to remove a section of clothing from a life-sized photograph of portly Cub General Manager Jim Hendry.
"It's amazing," said Cubs pitcher Rich Hill, winner yesterday against the Giants. "Every time we win, we get to see a little bit more of the rotund wonder which hides beneath the unbearable burden of clothes."
Some wonder how much inspiration a scantily-clad Jim Hendry could really provide when he's already giving it away for free in semi see-through blouses like this one.
"The cheer that erupts in the dugout after a win is nothing compared to the cheer that erupts in the clubhouse when [Cubs manager] Lou [Piniella] strips off another piece," shortstop Ryan Theriot said. "And even that is nothing compared to the eruption…ooh, nevermind."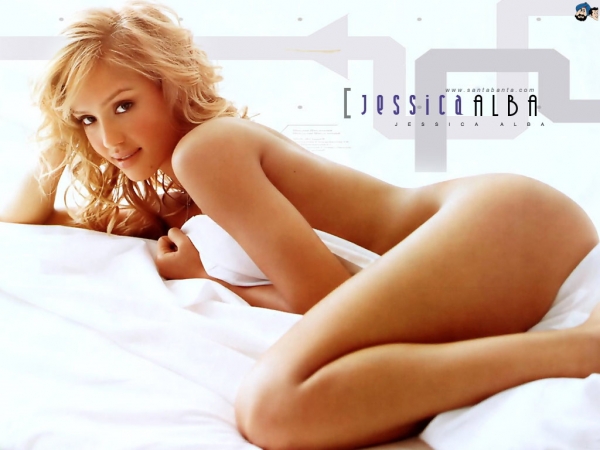 If the players want to get to the good stuff, they will have to keep winning. Piniella, who organized the inspirational effort with a photograph from his "personal collection," says
that the team must win the National League Central if the final piece of loincloth is to be removed. "The guys know that they are the masters of their own destiny here, if they want to see Jimmy's [groin area]. At the very least, if they want to see his man-nipples, they're gonna have to take the Wild Card."
"In retrospect, it probably would have been more inspirational using a naked picture of Jessica Alba. But I'm very old, and I don't know who Jessica Alba is."
(In case it isn't painfully obvious, the Brickyard is a PARODY news publication, so accounts and quotes are FICTIONAL. The Cubs are not actually inspired by seeing jolly 'ole Hendry stripped naked. Nobody is. No one should construe this fake article as being fact. Additionally, any similarity between this and other publications is entirely coincidental. Don't sue. We don't have money anyway.)
Comments