NEWSBRIEF: Hansbrough Fouled by Opposing Team, Devours Flesh as Revenge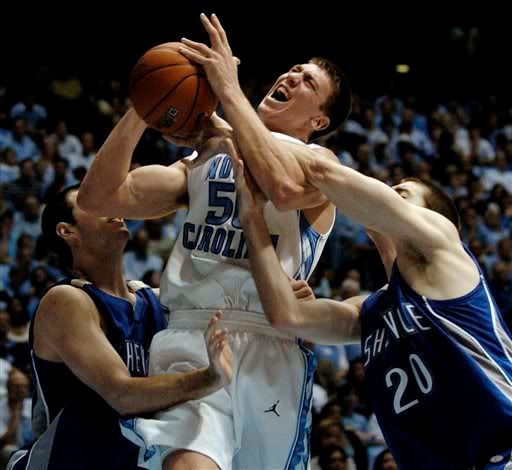 One hard foul deserves another in Psycho T's world.
Tyler "Psycho T" Hansbrough was the recent recipient of a hard foul in a game against the mighty UNC Asheville team last week. Desiring payback, Psycho T ate 5'10″ Asheville PG Marty Sanderson, simply saying "When it's game time, it's pain time."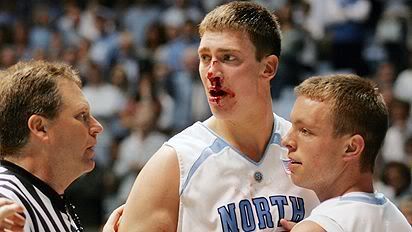 Hansbrough later coughed up the sneakers to give to charity. Even cannibals have a heart sometimes.
(Article by Koz.)
Comments