Ryan Theriot Defends Britney Spears' VMA Flop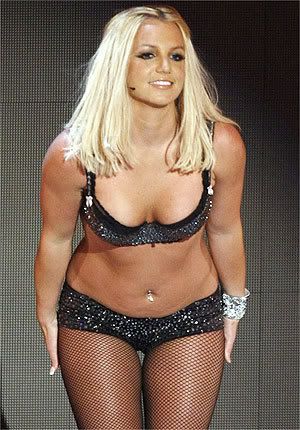 (Pittsburgh, PA) – After the Cubs lost the rubber game of their series with the Pirates, most of the team was down in the dumps in the clubhouse. Shortstop Ryan Theriot said he was knee-deep in another kind of dumps: dumps like a truck.
Theriot was awe-struck by the Sunday evening opening performance, and supposed comeback, of pop tart (we're thinking S'mores flavor) Britney Spears at the MTV Video Music Awards. Shortly after the performance aired, when critics were panning it as laughably bad, Theriot was telling teamates this performance was much better than in 2003 when Britney and Madonna kissed. That year, he said, you had to use your imagination to see the flabutastic ass-rolls. This year, they were everywhere.
"When she said, 'It's Britney, bitch,' he was shaking, and he shouted, 'I know, bitch!," at the TV," teammate Mark DeRosa said. "It was a little sad."
Theriot defended the performance as "divinely-inspired" throughout the night. "I thought it was amazing how she could throw her voice. You'd see her mouth moving one second, but you wouldn't hear the words for like, five or six seconds later. That must be the magic trick she was working on with Criss Angel."

Theriot said this fall was brilliantly choreographed, but several media reports speculate Britney simply collapsed under her own weight.
"I don't understand the reports I'm reading," Theriot said while perusing his homepage, TMZ.com. "Look. She sounded great, her dance moves were the shitzle (note: we can only assume he meant to say, "shizzle," but in case not, we leave his attempt being cool unchanged). And I tell you what, that body was bangin'."
"I like 'em after they've had two kids. Oh, and after they've smoked a hundred cartons, eaten a few herds of cattle, and drank a few Great Lakes-sized mugs of beer. They look more natural that way," Theriot continued after a brief shift of his cup. "And those deep blue eyes, and beautiful blond locks? Natural chicks just do it for me."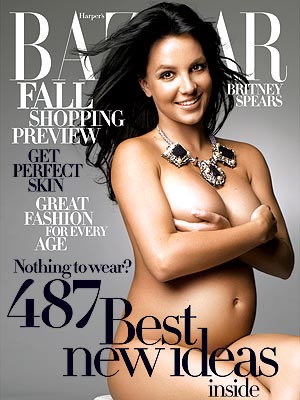 (In case it isn't painfully obvious, the Brickyard is a PARODY news publication, so accounts and quotes are FICTIONAL. Ryan did not say these things, because no one with a penis a brain could have thought that was a good performance. No one should construe this fake article as being fact. Additionally, any similarity between this and other publications is entirely coincidental. Don't sue. We don't have money anyway.)
Comments