Rich Harden Scratched from Scheduled Start with "Broken Leg-like Symptoms"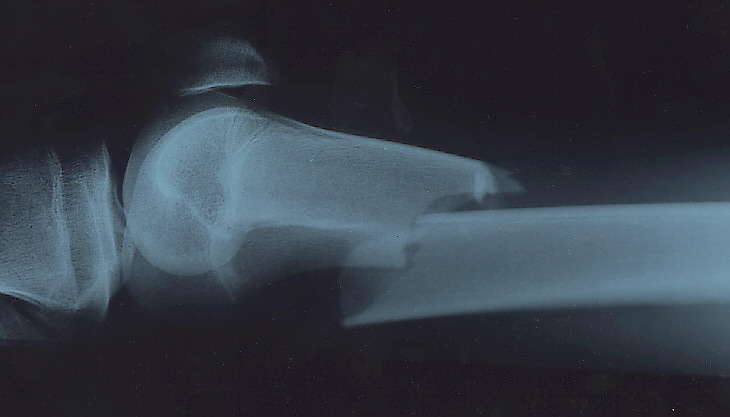 (Mesa, AZ) – Chicago Cubs starter Rich Harden has been battling shoulder issues since early last year, so when he was scratched from back-to-back starts this Spring, it wasn't a huge surprise. But then it was revealed that neither scratch was due to the testy shoulder.
Last week, Harden had to sit due to "flu-like symptoms." This week, it got even worse.
Rich Harden missed his start early this week because he's been battling "broken-leg-like symptoms."
"We're not quite ready to say Rich definitely has a broken leg," head trainer Mark O'Neal said Tuesday. "He's definitely exhibiting the symptoms of a guy who has a broken leg. He seems to be in a lot of pain and can't walk. He passes out frequently. Vomiting, fever. Oh, and you know, his left femur is separated in the middle, and a portion is now protruding from his thigh."
"We think it could still just be a mild strain."
The Cubs have a sordid history when it comes to communicating playing injuries to fans and the media. Many fans still feel that the team hid the truth regarding injuries to pitching phenom, and noted employee, Mark Prior.
"We've got nothing to hide here," general manager Jim Hendry said. "We're just taking precautions with Rich. He's obviously tweaked a little something in his leg, but we think a few days rest and he'll be good to go. These are just symptoms that are reminiscent of a broken leg, just like when he and Milton Bradley had flu-like symptoms. It doesn't mean they actually had the flu. They just experienced everything that anyone ever has experienced upon getting the flu."
Hendry said the team's injury policy has always been one of openness and disclosure. With that in mind, he also announced that Derrek Lee will miss the start of the season with strained-quad-like symptoms, Milton Bradley will be in and out of the lineup with schizophrenia-like symptoms, and Mike Fontenot may be lost for the season with death-like symptoms.
Comments