Mystery Teammate Smashes Starlin Castro's Vuvuzela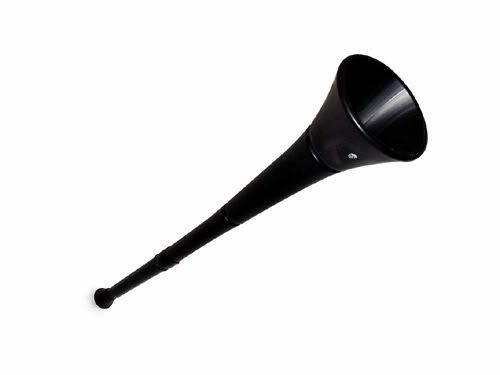 (Chicago, IL) – The Chicago Cubs' clubhouse is in turmoil this weekend, having been rocked by hostility and violence.
According to an anonymous Cubs player, teammates had grown so frustrated with young shortstop phenom Starlin Castro this past week that he was repeatedly receiving tongue lashings and verbal abuse. The abuse quickly turned physical – against the very thing that was enraging Castro's teammates.
His vuvuzela.In an episode eerily reminiscent of a 2004 incident involving Sammy Sosa's boombox, Castro came to the clubhouse Saturday morning to prepare for the afternoon's interleague game with the Los Angeles Angels, only to find his prized vuvuzela, which he had named Jorge Sudoroso ("Sweaty George"), smashed to pieces near his locker.
"I just don't understand how someone could be so cruel," Castro said through muffled tears. "Yes, I played my vuvuzela a lot during games, but I was trying to pump things up."
While speculation runs rampant, no one will come forward to confess committing the heinous act. One Cubs player, speaking on condition of anonymity, says it was a long time coming.
"The damn kid was blowing that horn constantly. Winning 2-1? Blowing on the horn. Losing 10-0? Blowing on the horn. Trying to take a shit? Blowing on the horn."
"He showed up at my apartment one night when I was railing my girlfriend. Right when I was about to get to my happy place, he cracks the window and starts blowing the vuvuzela, and intermittently shouting goooooooal."
Comments