(New York, NY) – The Major League Baseball season is over, so says an official statement from Commissioner Bud Selig's office.
Most sports fans know that the 2010 World Series has yet to be played after the Texas Rangers defeated the New York Yankees in the American League Championship Series, and the San Francisco Giants dispatched the Philadelphia Phillies in the National League Championship Series. Shouldn't, therefore, the Rangers and Giants now meet up in the World Series?
There's no point, says MLB. Read more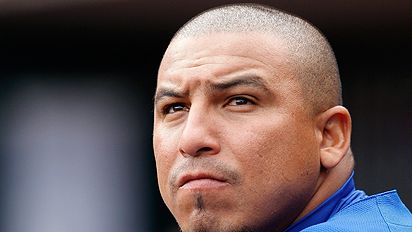 (Chicago, IL) – The 2010 season was, by all accounts, a disappointment for the Chicago Cubs. But at least one Cub feels like he's now set up for a better 2011 because of the trying season. Carlos Zambrano finished the season on a tear following his reinstatement after a mid-season blowup at teammates.
Zambrano credits his second-half success to extensive therapy sessions designed to drill down to the root of Zambrano's hostile temperament and inappropriately aggressive reactions. The therapy worked famously, but rumors are leaking from the Cubs' clubhouse that it may have worked a little too well. Read more